Like everyone else vaguely connected to American soccer, my twitter feed this summer filled up with requests for donations to help fund Rise and Shine, an independent documentary about Jay DeMerit totally copying the much more handsome Jimmy Conrad coming from nowhere to walk on to the World Cup team. Got in touch with the guys behind the film, and asked if I could contribute a banner for them to auction or what have you.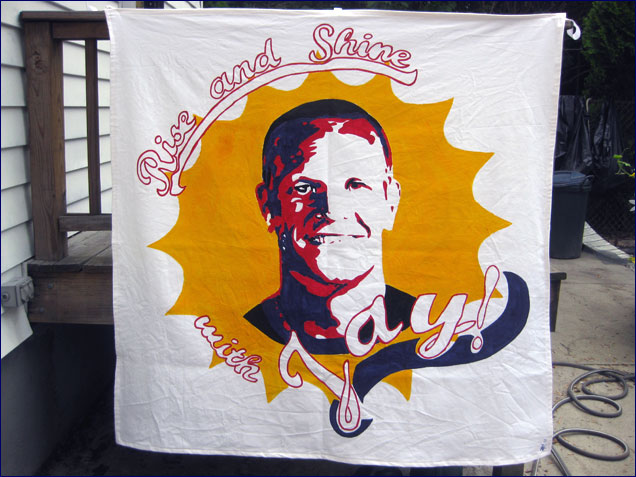 RISE AND SHINE, 5×5
This was much more of a bear than it looks, largely because DeMerit's not as photogenic, at least in US kit, as I'd like–since he's a defender, there are comparatively few photos of him looking all inspiring by himself out in the field. So I ditched the original "inspirational" idea I had and went for silly, re-imagining the title of the film as Regis & Kelly style morning chat show.
Finished product is apparently going to be used on roadshows/film festival circuit as a display, which I'm totally cool with.