Two things we thought would happen did, indeed, happen after the debut of this year's banners: We had to retire one (see ya, Joey) and create new ones for a few of the guys who dropped right into the lineup like they'd been there for years. Given the squad rotation and upcoming fixture congestion, I suspect I'll be adding others as the season progresses. These four, however, I knew I wanted to do about three games into the season, although they had to wait for the May 17th home game to debut, because real life (moving house) interfered.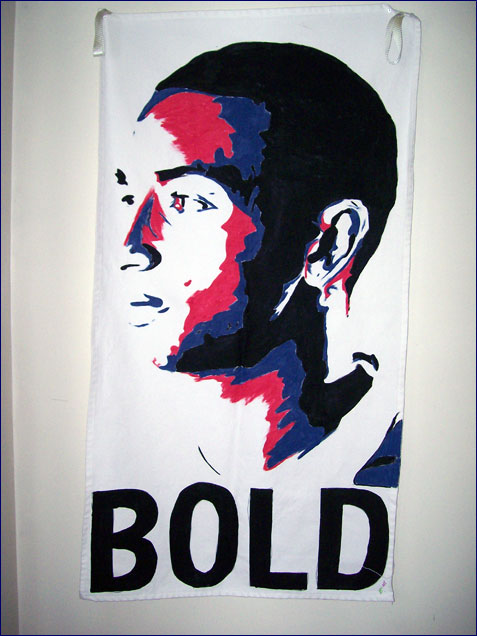 Amaechi Igwe, "BOLD": I think he's my new favorite on the squad. I had to replace the Revs-specific paint in order to do this round of banners, and, unlike as advertised on TV, he was not just hanging around the paint counter at Home Depot.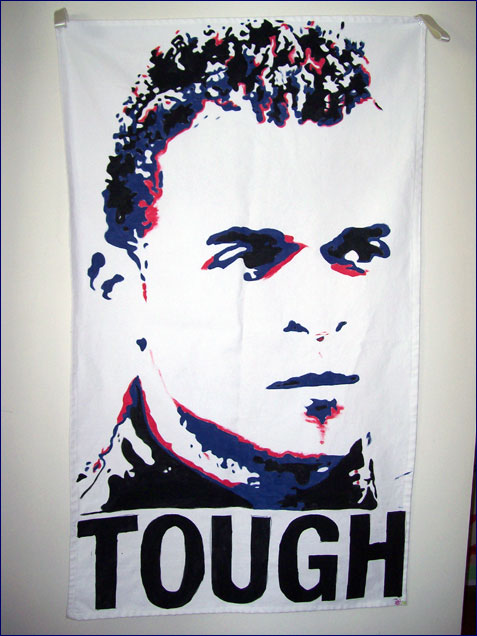 Mauricio Castro, "TOUGH": The guy just can't be knocked off the ball.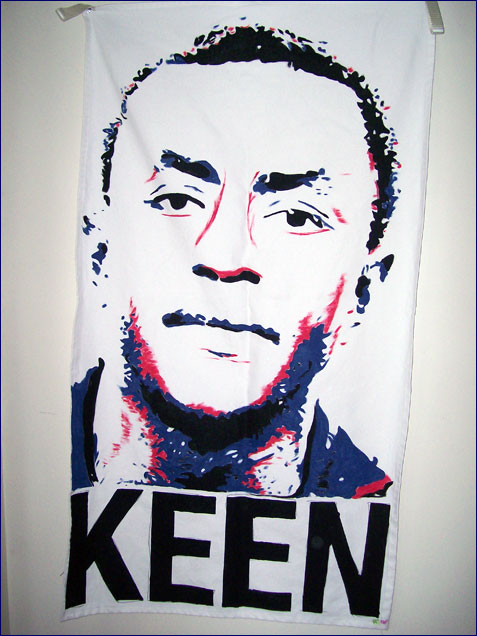 Kenny Mansally, "KEEN": The words we picked, we picked based on multiple potential meanings, and this one has so many that apply here–"cool," "sharp," "smart," "skilled," "eager."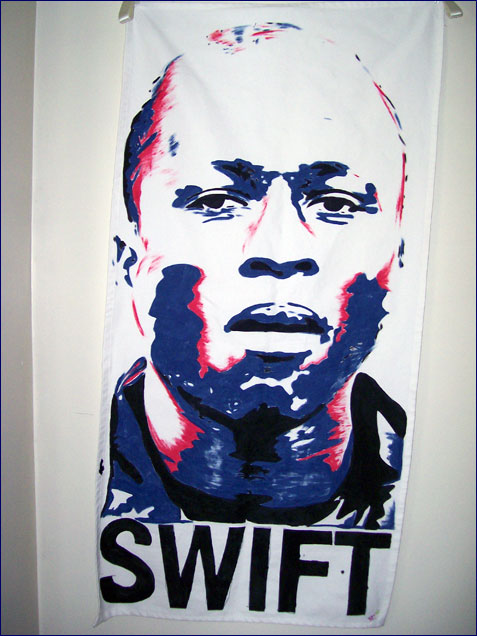 Sainey Nyassi, "SWIFT": It's almost too easy to use words related to "speed," but after seeing him zip around the field, what else could we do?