It so happened that at the opening of the 2010 season, I needed a replacement for the Stay Positive banner. Not because I'd retired it exactly when Ralston left; I'd actually intended to keep it around for a while. But I got to thinking about how the team had changed in the offseason, some ideas started coming to mind, and also some melonhead nagged me enough about it that I gave him the original banner.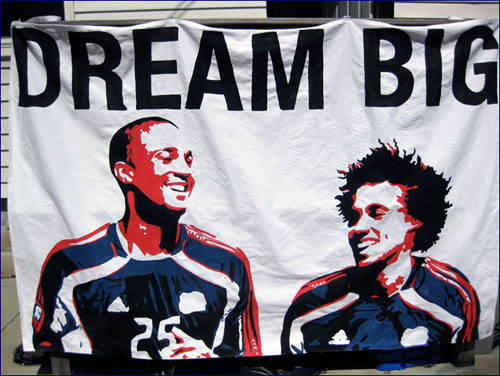 DREAM BIG; click for bigger
Inspired by the message of a book my brother wrote, I did a new banner with a new theme for a team with a new look. Had to pester the Revs to find just the right photo for it, and it almost didn't get done in time for the home opener.
The names might change, the players might change, but the heart's still there.