Older one I never got around until posting just now: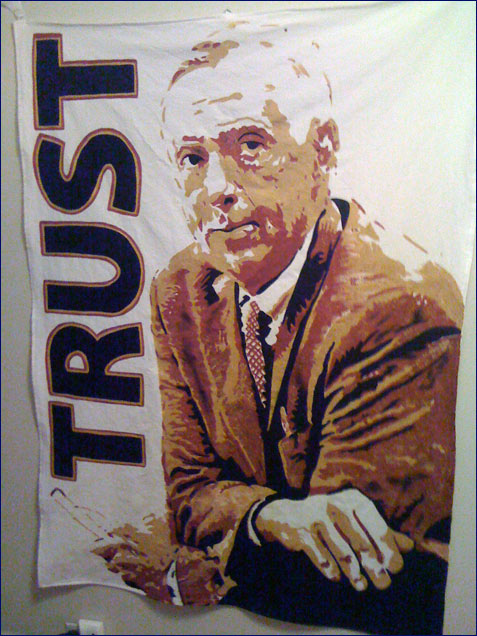 TRUST: 4'x6′–eh, wrong color red, but their money's green
Back in October, I got a non-soccer commission, specifically, draw up Boston College hockey coach Jerry York. Talk about laughing all the way to the bank–I went to Boston University. Some of my BU alumni pals asked if I put any sneaky sabotage in the banner. Nah, pride in my work goes above and beyond any sports rivalries. Besides, this one taught me a new technique: The tweed texture in his coat came from cutting a potato into a tic-tac-toe pattern and using it as a stamp. The guys who ordered it were delighted, and I got to wince as this thing came out for BU's first round Beanpot exit. Eh, strictly business.