Commission request from someone in central PA who wanted to celebrate US Soccer's current most popular Texan besides Stuart Holden: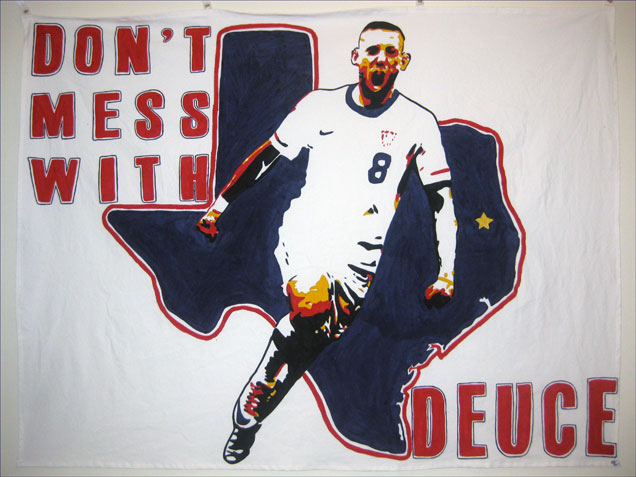 DON'T MESS WITH DEUCE, 7'x5′
Wish the text and Texas weren't so close together, but other than that, pretty happy with it. Made in time for the US-Argentina game in March. Gold star is over Clint's hometown. As a Revs fan, I never, ever get tired of watching him and thinking, man, I knew him when.