Once again, I missed MLS's carving contest. This year their deadline was the day before Halloween, and not only had I not started carving at that point, I hadn't even bought them! I was out of town for weddings and Revs roadtrips for most weekends in October, and just as I got back from Montreal, Hurricane Sandy wound up closing the shops for an extra day. Oh well. It'd help a lot if MLS would put the Revs at home at the season closer, too.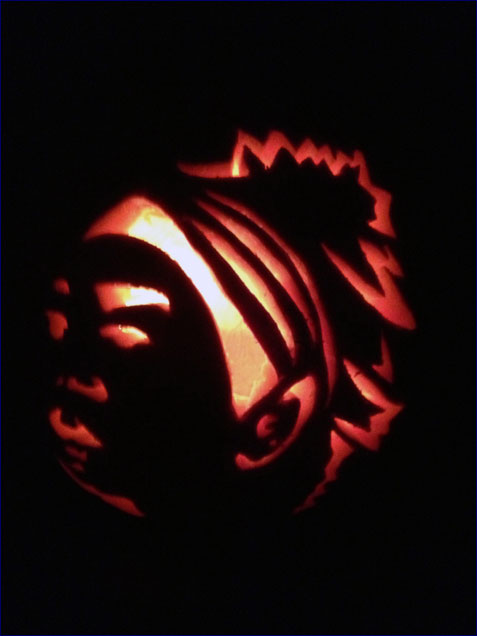 Lee Nguyen, after he scored against Vancouver. I wanted one where his hair is all flying around and he looks like an angry betta. Love this dude, but I really miss doing more Revs pumpkins–hey Jay, see about extending our season how 'bout.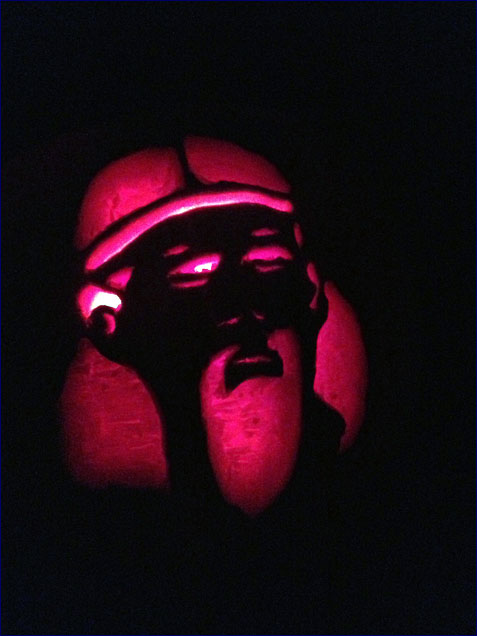 Alexi Lalas, from Back In The Day. Someone tweeted an open dare to carve him back in his ginger glory days, so I had to oblige. He liked it.