A recent conversation with a buddy of mine who's a Wizards fan:
"Hey, can I get your current mailing address?"
"Sure, what's up?"
"It's a surprise. Just ask yourself this: Why's a Rev fan buying KC paint?"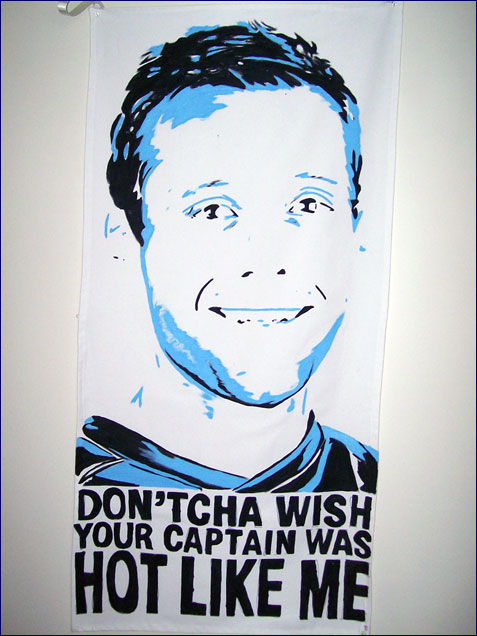 That's why. The slightly more detailed explanation is that when a player asks me to make a banner, even if he's kinda joking, I'll do it. I just couldn't very well send it to the player himself, but rather, off to some pal in the stands who'll give it a good home. Too bad it made its debut at such a rotten game.