Just in time for the end of the 2010 World Cup qualifying cycle, here's the last part of the Campaign 2010 project.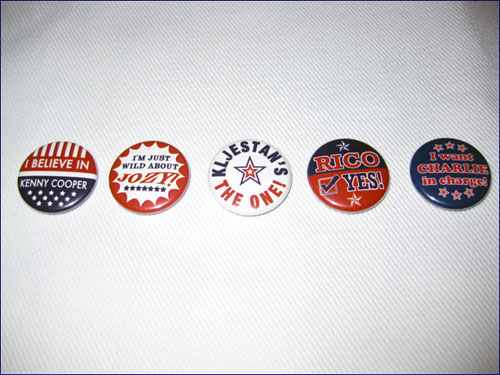 click for bigger
Fourth in the sequence, for the game vs. El Salvador in Salt Lake City, was Ricardo Clark. This one was packaged a little differently from the others, in that I just bought die-cut card blanks rather than making individual enclosures.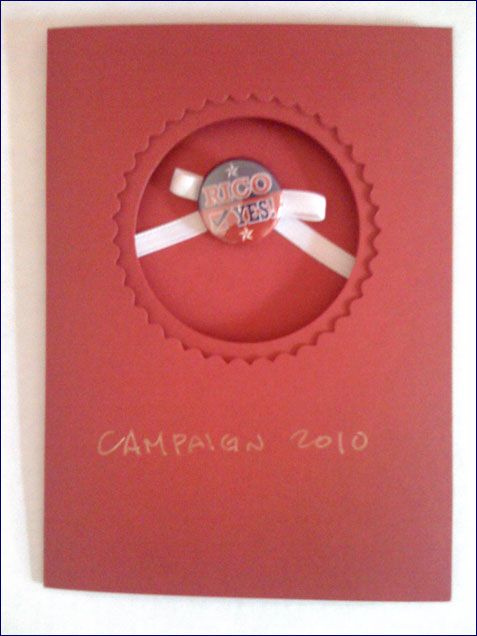 RICO YES closed card
This was the last of the players whose buttons I designed at the start of the project.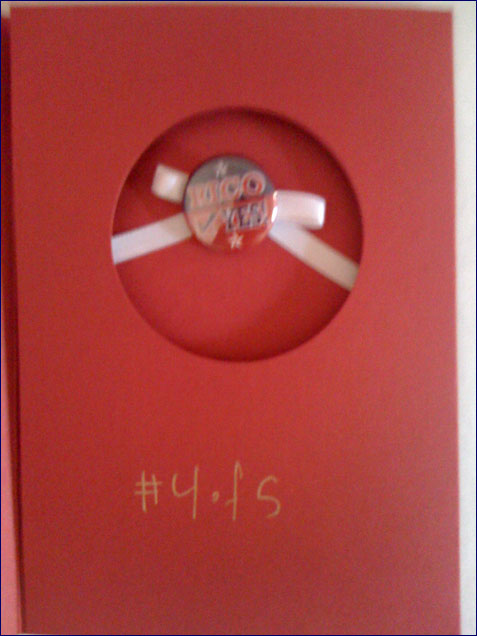 RICO YES open on one side
I'll admit it, the guy won his place in my heart, if not necessarily the starting USMNT lineup, with the Carlos Ruiz kick.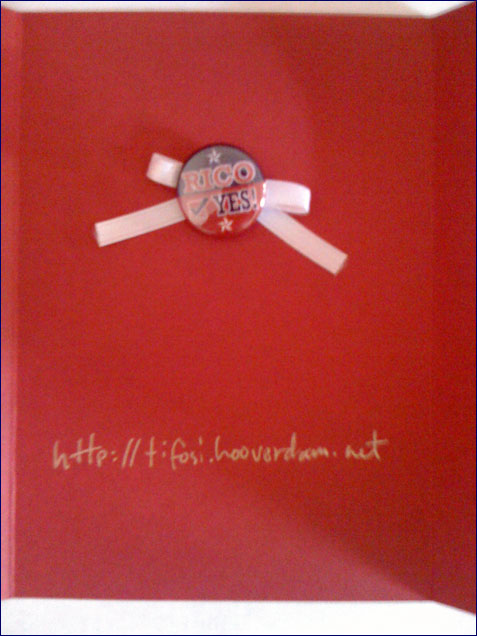 RICO YES fully open
Turns out there was some serendipity in this one, too; as luck would have it, he's the one who nailed a golazo to win an otherwise dull night out in Trinidad and Tobago.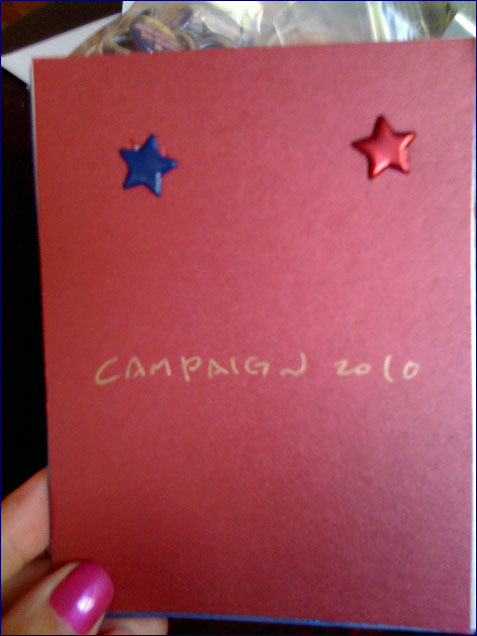 page one
The last one had the most elaborate packaging of all: a three page booklet, fastened with red and blue star brads, with the button tied with three ribbons on the last page.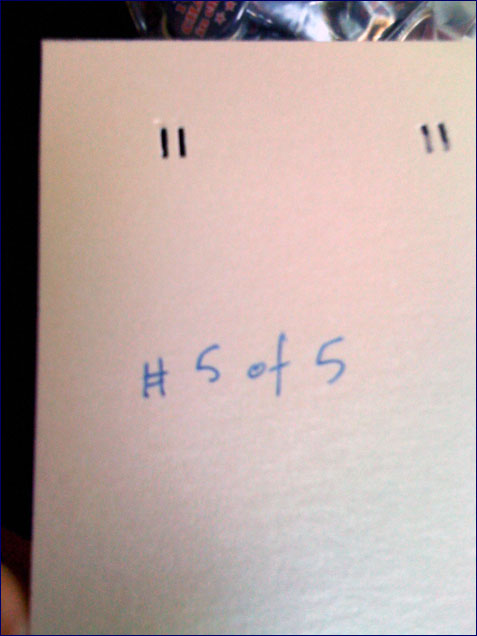 page two
This was the one I had held off on designing until the cycle was mostly over, sent out just prior to the closing game vs Costa Rica in DC. Turned out to be a player I wasn't real keen on at the start of qualifying, but who won me over half with his summer's work rate, and half with his ridiculously chatty Twitter account.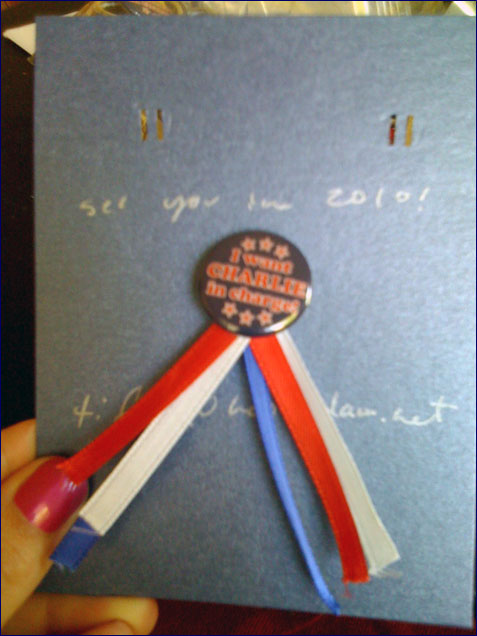 I WANT CHARLIE IN CHARGE
I like this one almost as much as the Jozy one, for similar reasons–the slogan is just plain goofy. While I was working on it, I mentioned to someone I knew that it was so silly I was using Cooper Black as the font, and was asked if there was a specific mood I was trying to evoke with the typeface. "Cheesy 80s epigrams and old Garfield paperbacks."
I'm undecided as to whether or not I'll re-print all of these and/or add a sixth next year; it'll really depend on whether or not I have the spare seed money. Everyone who got one seemed to dig 'em, regardless of personal feelings on the players involved, and I love getting that kind of reaction out of people. I never did hear back from any of the victims candidates players about them, though–it's kinda tough to ask about stuff like that without seeming like a crazy person. Which, you figure by now I'd be used to, but whatever.