In the midst of my October painting marathon, I got a little punchy, and one day on Twitter, I challenged Revs backup GK Brad Knighton to explain why he should get his own banner. (Previously, I had told him he'd get his own if he kept a clean sheet during his last start, but that didn't go according to plan).
A few hours later, I had my answer.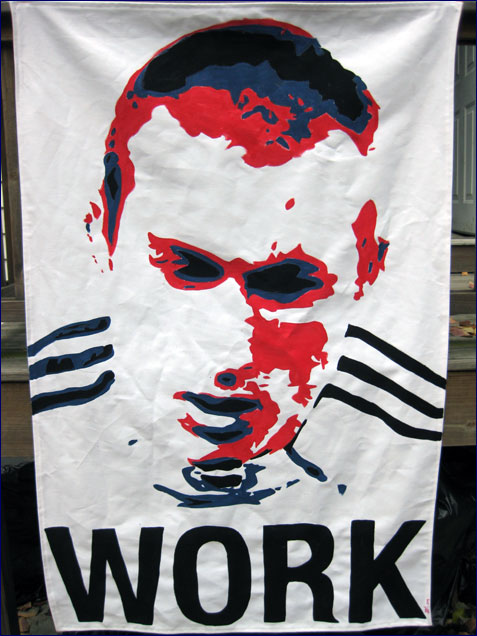 Brad Knighton, "WORK": The only player to date who's picked his own word.
Not counting paper ones, this was banner #20 for the season, which sounds like a lot, until you realize I did 22 last year.