The "Words" project, started in 2008, is becoming something of a tradition, with new players being told to "earn their banners" as they sign on with the team. I did two in 2011, which should probably tell you a lot about that season, but started 2012 with four new words and one update ready to roll.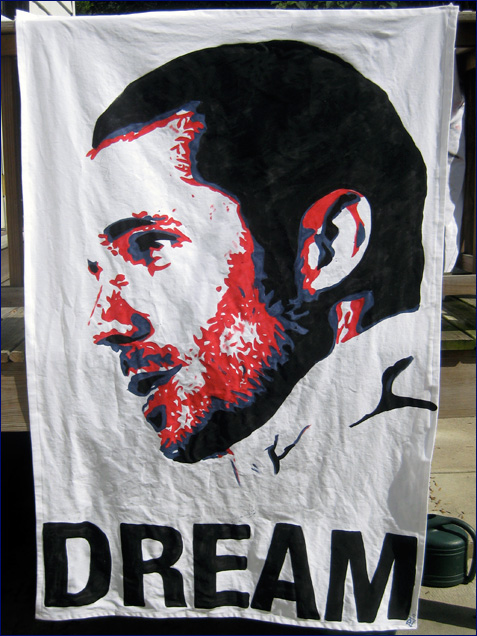 Benny Feilhaber, "Dream." (2011) When he first came to the team, I met him at a bar event, and told him he'd have to earn a banner. "I haven't already?" he replied. He was right, of course, but I couldn't just let him stroll right in with a banner, even if I did use a source photo from the 2010 World Cup. (Related: I love how every time I run into this guy, he gives me a hard time).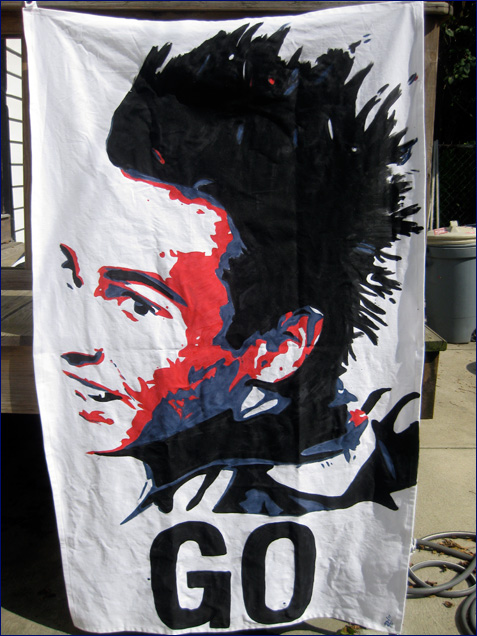 Diego Fagundez, "Go." (2011) This was the easiest word/photo/player combo to do since the very first round of banners. Go, Diego, go!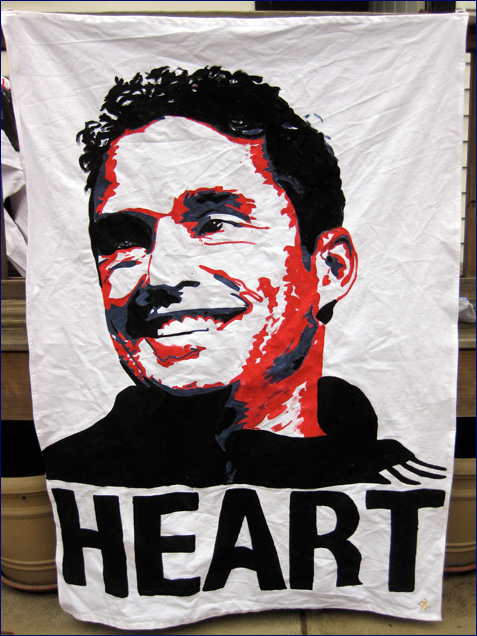 Jay Heaps, "Heart." I was never really happy with the first banner I did for him (he looks like he has a head wound), so I thought it appropriate to get a new photo for his new job. Same word, of course, 'cause it's the same Jay.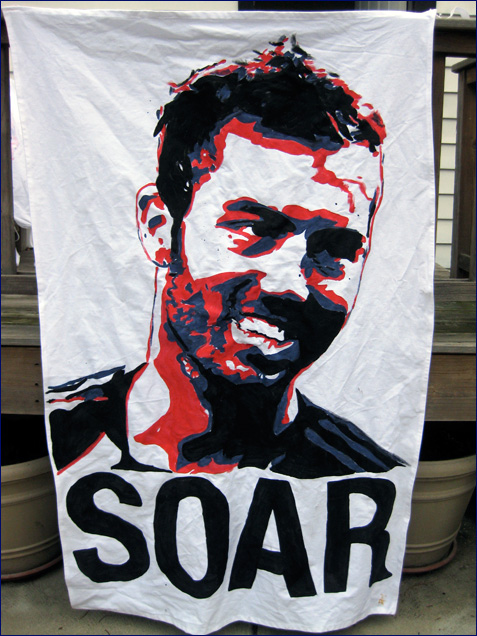 AJ Soares, "Soar." (2012) There's a term in heraldry called "canting," in which someone's coat of arms has a visual pun reflecting their name. This is as close as I'm getting to that. Runner-up suggestion was "buzz" for his fondness for coffee.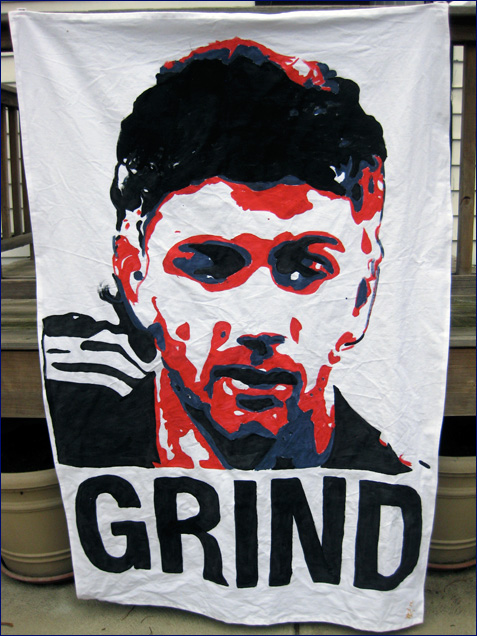 Stephen McCarthy, "Grind." (2012) Man, every photo out there of this guy is goofy lookin'. Was very important to get his mullet in the banner. Accidentally overpainted his right ear.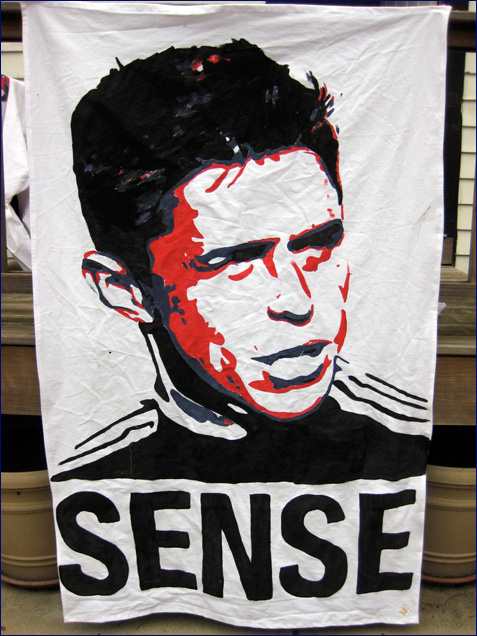 Ryan Guy, "Sense." (2012) Wanted a word that reflected his experience and remarkable read of the game. Sadly, his freckles don't really show up in the source photo.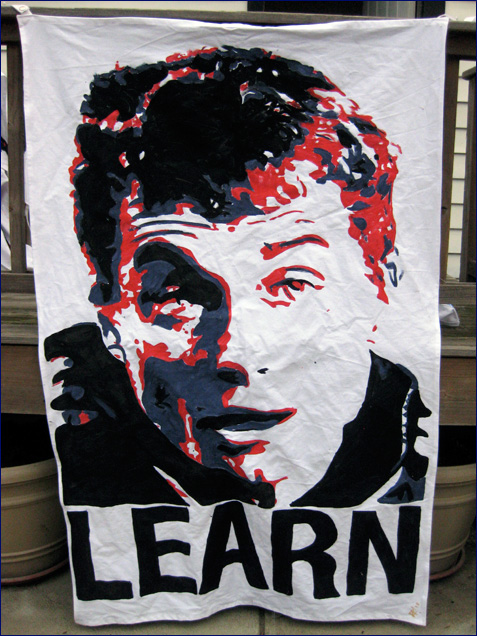 Zak Boggs, "Learn." (2012) What else for a dude whose hobby is cancer research? Accidentally painted his left pupil red (it should be white); apologies to my fellow WV native.