Oh, Michael Bradley. Many years ago, I saw you as a little kid in silver shoes, loping around for Dad's Metros like a sullen teenager. Then you went to Europe and turned into one of the two best field players the USMNT's ever had. Plus your dad went to be a national hero in Egypt. Life's pretty amazing, huh?
Anyway, before the US-Mexico game, and specifically before Bradley got too hurt to appear in that game, my pal Marissa in Ithaca (via Seattle) had long joked about making the FAMILY LOVE MICHAEL banner from Arrested Development and taking it to a game.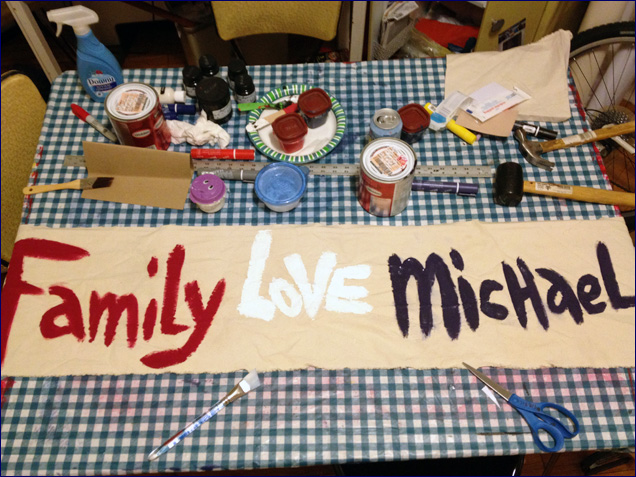 I had some scrap fabric and paint, so why not? Traced this from a screen shot from the actual episode; that's not my handwriting. Purposefully done sloppy and wrinkled to replicate the show's half-assed attempt.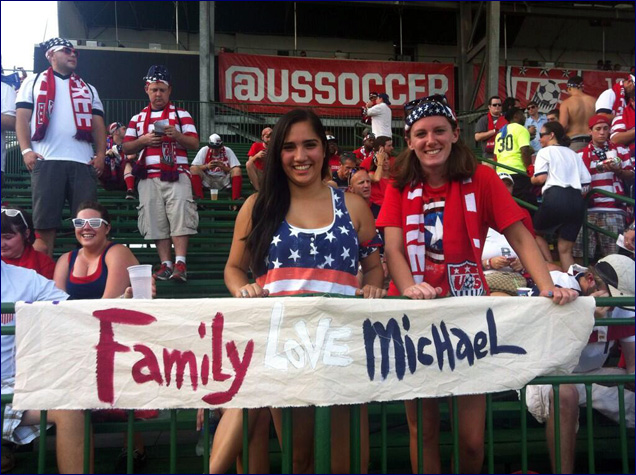 Marissa was delighted to take it to the game, because even if Bradley didn't get to see it, there's not really a shortage of Michaels running around for the US.
While in Columbus, there was a great photo of Bradley looking thoughtfully at some of the messages fans wrote to the players on the entrance tunnel into the field.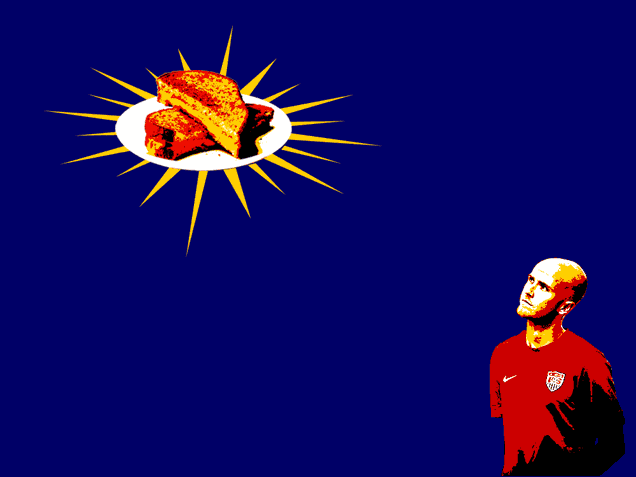 So I turned it into an illustration of Bradley looking thoughtfully at a grilled cheese sandwich. This is available as a print at Futbol Artist Network. A good player and a good meal.