At the Gold Cup quarterfinals, an image of Landon Donovan, arms outstretched in the rain, showed up on everyone's tv screens, illustrating his path to redemption for the national team after his self-imposed (and wholly deserved) sabbatical.
Donovan…redemption…illustrating…hmmmm.
First I drew this for Futbol Artist Network in time to post for the final.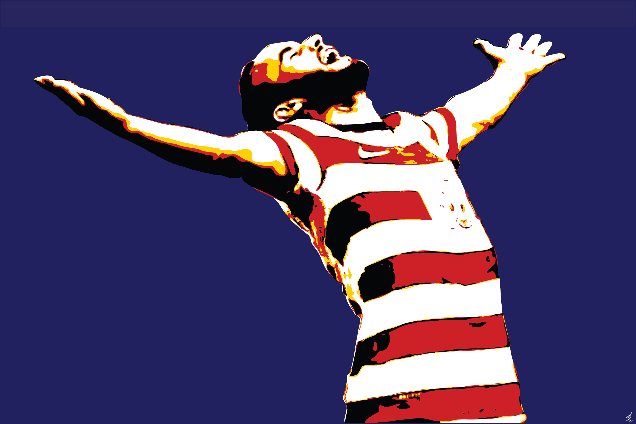 Then I painted it to take to US-Mexico in Columbus, and, while it was covered a bit by neighboring American Outlaws chapter banners (gotta share railing real estate), Donovan and EJ were nice enough to score the traditional two goals in front of the banner.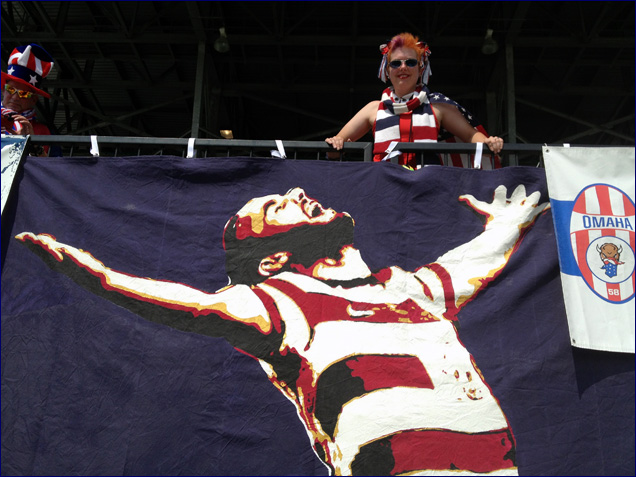 But I don't think you realize how big that thing is. It's about seven feet high by twelve feet wide, or just about the entire expanse of my dining room wall. Painting this on a 3'x5′ table in that dining room got pretty awkward.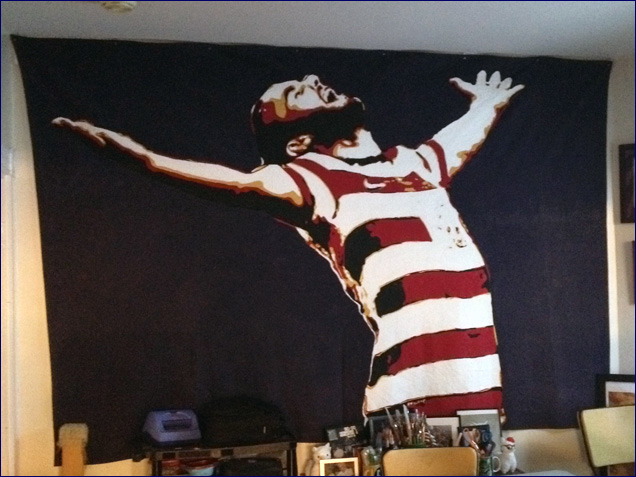 Colors are the official USSoccer red and blue, plus metallic gold instead of flat yellow for the gold detail. Prints are for sale at Futbol Artist Network.
Oh yeah, about that title–it's "redeemer" in Portuguese. You know, as in the title of that giant statue in Rio that Donovan will be visiting next year with the rest of the USMNT, as if there were ever any doubt.