MLS decided they'd have a pumpkin carving contest this year. "Oh, really?" I said, and got out the tools.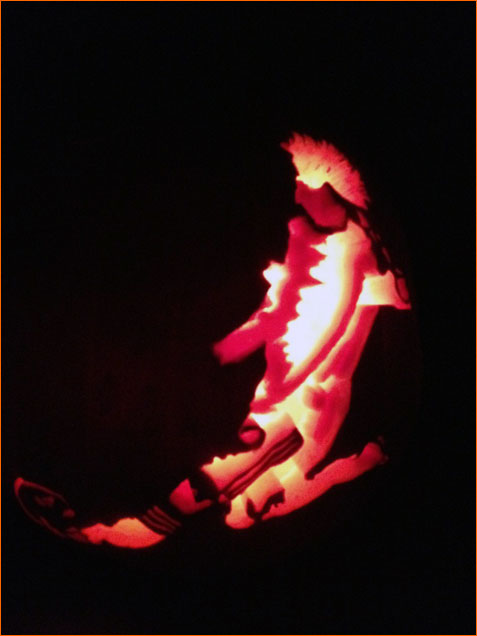 Then I burned out the motor on my Dremel carving all the shading on this sucker. It's Diego Fagundez, in motion.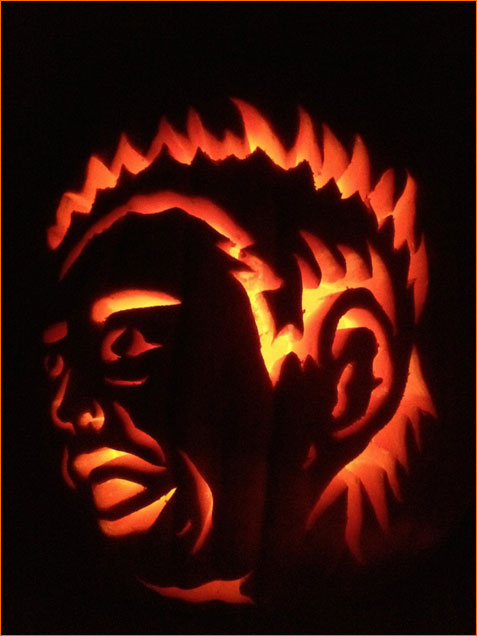 Then I decided to do another, just emphasizing the mohawk.
Then I not only didn't win, they told me they never got my Twitter-submitted entries. Bah!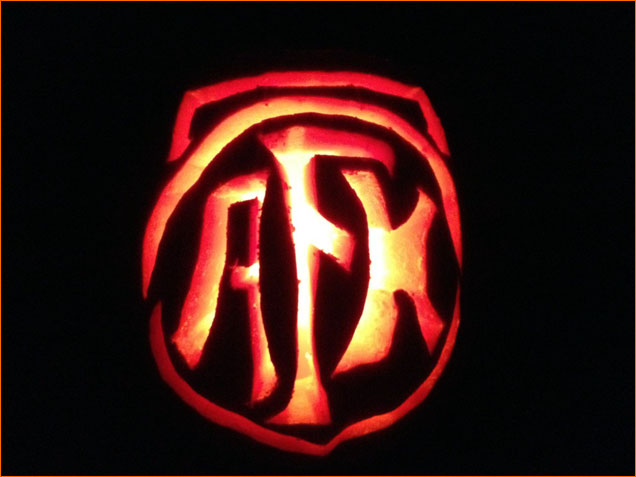 Since MLS wouldn't offer a proper reward, I obviously took my talents to Norway, where I did this Aalesunds logo in honor of their Cup final appearance on 11/5. Lykke til!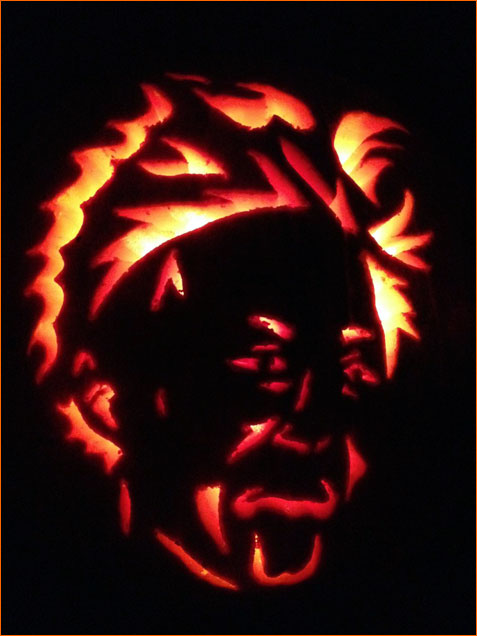 But ultimately, it's country over club, all day every day, so here's Megan Rapinoe with her tongue out, even though it looks like a goatee.