US Soccer announces a men's game to be played in Paris on Veterans Day. What to do, besides make a bunch of jokes about how the winner gets fourteen points, Franz Ferdinand will sing the national anthems, and security should watch for pitch invaders named Gavrilo Princip?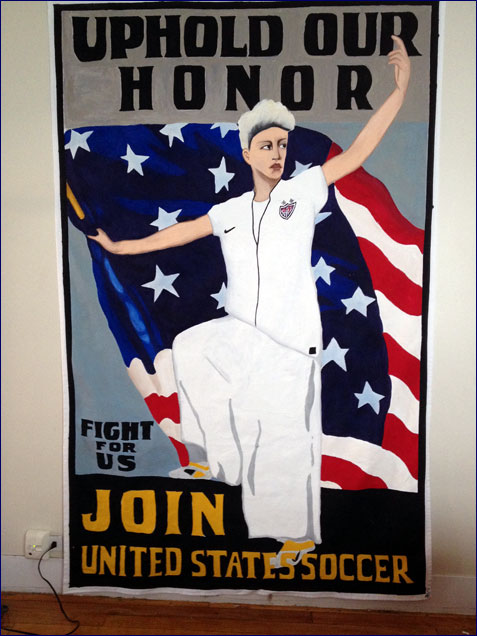 Steal from the Library of Congress's WWI poster collection, of course. Unfortunately, I wasn't able to convince anyone to bring this to Paris in time for the game; instead, US Soccer arranged for it to be displayed in Phoenix the following week at the women's game vs Sweden.
This thing is nearly nine feet tall and took about thirty hours from design to signature; kept tweaking her eyes to remind myself why I haven't done that kind of portraiture since I was a junior in high school. The fact that the original is shaded relatively flatly didn't help as much as I thought it might. Used several different washes of watered down paint to shade the background and the flag. Love the blue in the flag the most.